ProTec Liberty ML201 Practise Mute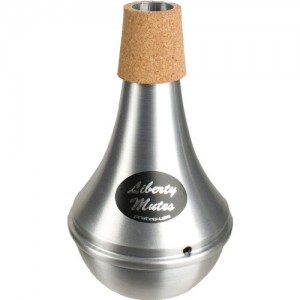 This ProTec Liberty ML201 Practise practice mute is compact and practical; if you are fed up of hearing people complain when you play your beloved trumpet then the ML201 is the perfect product for you. The ML201 has been specifically designedto allow horn players to quietly warm up before a performance. This mute is really compact – and is small enough to store inside a bell.
ProTec are known for their innovative products that push the boundaries of musical technology. Enjoy the innovation that the ML201 brings by playing your favourite trumpet anywhere, any time thanks to this great product. No more will you have complaints about you playing too loud or will you worry about others hearing you mess up a couple of notes.
Protec's Liberty Aluminum Practise Mute offers rich tone, durable quality, and excellent value.
Features:
High-quality material and construction
Long lasting cork
Excellent Value
Rich Tone
Durable Quality
Makes a great gift