Merano Brass Pocket Trumpet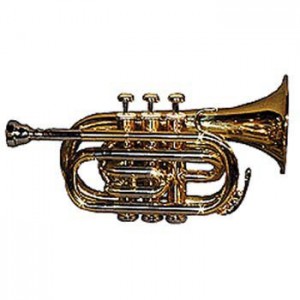 This Merano Brass Pocket Trumpet is a beautiful little pocket trumpet that has the same high quality sound you have come to expect from all Merano horns. This pocket trumpet is perfect for beginner horn players as well as those a little more experienced that want something a bit more portable.
The Merano Brass Pocket trumpet is extremely handy if you want to travel around with a horn without the need of a big and heavy case; a pocket trumpet also requires less maintenance than a normal trumpet. Don't let the price fool you, this Merano Brass Pocket trumpet is just as good if not better than a lot of other horns out there.
Lacquered brass finish, nickel plated pistons. Mouthpiece to bell is just 11 inches. Trumpet is shipped direct to you, complete with mouthpiece and case.
Lacquered brass finish, nickel plated pistons
B Flat key
Mouthpiece to bell 11 inches
Includes mouthpiece and case