Le'Var BTRLV100 Student Trumpet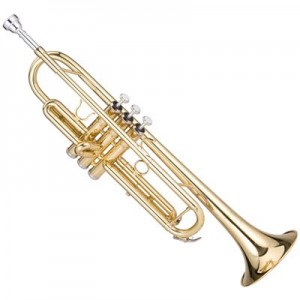 Le'Var has the perfect instrument for the trumpet student. The Le'Var BTRLV100 is a high quality trumpet for any budding student musician, the BTRLV100 is a well designed trumpet that has a great and unique sound that puts it in front of many of its competitors. The BTRLV100 comes with the ultimate starter kit that is a must for anyone looking to learn how to play the trumpet.
This model features adjustable thumb rest to make playing more comfortable. The case protects the trumpet and is designed to organize the polishing cloth and valve oil handy.
You know exactly what you are getting when you buy a Le'Var trumpet, a quality product that will last for years. Le'Var are known for their quality but also their reasonable prices, which is why they are so popular with student trumpeters.
Features:
Slide Stops, Adjustable Thumb Rest
Key (tuned): Bb
Slide Length: 9.0 "
Valve Type: Piston
Bore Type: Cylindrical Bore
Size: 0.46 "
Body Material: Brass Bell
Material: Brass
Mouthpiece Material: Silver Plated
Slide Material: Nickel
Valve Material: Nickel
Leadpipe Material: Brass
Finish: Lacquered
Includes: Polishing Cloth, Valve Oil, Case, White Gloves, Key (tuned): Bb, Piston Valves
Give the musician in your life a lovely gift with this trumpet.